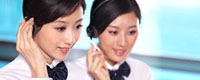 Name: Maggie
Tel: 15155160607
Mobile: +86 13788948880
E-mail: info@yearmag.com
Add: High-tech Development Zone, Hefei, Anhui
Skype: gloresource
WeChat: +86 15155160607
whatsapp: +86 13788948880
QQ: 84440335@qq.com




Product name : Gun Magnet Mount

Material :

Size :

Color :

Feature :

Working Model :

Working Temperature :

Style :

Brand :

Application :
Details:
Gun Magnet Mount
This gun magnet is made of neodymium magnet, which is the strongest magnet so far. The coated rubber can well protect the gun and avoid scratchs between the magnet and gun. This gum magnet comes with screws, which can be mounted on your car, truck, wall, desk, bedside, nightstand and anywhere flat that you want to place the gun.

1. This incredibly strong gun magnet can hold any pistol in the market.
2. Coated in soft rubber-like substance, it will not scratch your weapon, and will hold firmly without slipping.
4. Easy to hold gun.
4. 100% supplier by original manufacturer, we have competitive price and good qualtiy for you.

As a professional manufacturer of Gun magnet, we sincerely welcome you to contact us for price quotation and look forward to building a win-win cooperation between us based on a long term.