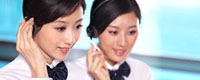 Name: Maggie
Tel: 15155160607
Mobile: +86 13788948880
E-mail: info@yearmag.com
Add: High-tech Development Zone, Hefei, Anhui
Skype: gloresource
WeChat: +86 15155160607
whatsapp: +86 13788948880
QQ: 84440335@qq.com




Product name : Rubber Coated Neodymium Magnet

Size :

Startup Power :

Working Model :

Capacity :

Feature :

Material :

Color :

Model :

Brand :

Applications :
Details:
Rubber Coated Neodymium Magnets
Super strong neodymium magnets are made of Neodymium magnet and good quality rubber. Maximum pulling force can reach 42kg, this feature make it widely used in many places, such as display shelf, car roof light and water environment, just to name a few for your reference.
Neodymium Pot Magnet, NdFeB Pot Magnet and Round Base Magnet are manufactured mainly according to customer's requirements.
Currently we have stock molds D31mm, D43mm, D66mm and D88mm for your choice. They are small but strong, and their powerful attraction can hold just many things used in our daily life. For example, in workshops, jobber vans, auto repair and service stations, or even in the warehouse and kitchen useagings. They are also be used to position or hold inspection equipment.
We are professional in producing magnetic materials, and supplying all kind of magnets. Specializing in this industry for 8 years, we can guarantee that our products are of high quality with good service and reasonable price in the market.
1) Material: Nd2Fe14B
2) Features: high remanence, high coercive force, high energy product, easily formed into various sizes.
3) Grade: N35-N52, N35M-N50M, N33H-N48H, N35SH-N45SH,N28UH-N40UH, N30EH-N38EH, N30AH- N33AH.
4) Shape: Disc, block, cylinder, ring, arc, customized.
5) Surface treatment: Ni, Ni-Cu-Ni, Zn, epoxy, gold, sliver, etc.

As a professional manufacturer of rubber coated neodymium magnet, we sincerely welcome you to contact us for OEM production and building a win-win cooperation between us based on a long term.