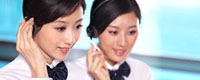 Name: Maggie
Tel: 15155160607
Mobile: +86 13788948880
E-mail: info@yearmag.com
Add: High-tech Development Zone, Hefei, Anhui
Skype: gloresource
WeChat: +86 15155160607
whatsapp: +86 13788948880
QQ: 84440335@qq.com




Product name : OEM Magnetic Shoelace buckle

Size :

Startup Power :

Working Model :

Capacity :

Feature :

Material :

Color :

Model :

Brand :

Applications :
Details:
Magnetic shoelace buckle

1. Strong tie up and super magneitc shoelace closure are designed and engineered to meet the needs of our daily activities.
2. Incredibly strong magnets are the best guarantee for tough running shoes to have a long run without breaking.
3. Use these powerful magnetic closure for all types of shoes, there is no need to tie your shoes again.
4. Tie and untie your shoes quickly makes your experience of wearing shoes, sneakers very delightfully, time-saving and pleasant.
5. Two different sizes are easily fitting into any size of shoes and flexibly adjust for running shoes and other types of shoes.

As a professional manufacturer of magnetic shoelace buckle, we sincerely welcome you to contact us for OEM production and look forward to building a win-win cooperate between us based on a long term.