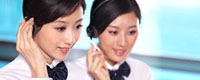 Name: Maggie
Tel: 15155160607
Mobile: +86 13788948880
E-mail: info@yearmag.com
Add: High-tech Development Zone, Hefei, Anhui
Skype: gloresource
WeChat: +86 15155160607
whatsapp: +86 13788948880
QQ: 84440335@qq.com




Product name : OEM Magnetic Hook

Size :

Startup Power :

Working Model :

Capacity :

Feature :

Material :

Color :

Model :

Brand :

Applications :
Details:
Magnetic Hook:

Product feature and applications:

1. Strong neodymium magnet / permanent magnet / NdFeB magnet / rare earth magnet
2. Increased adhesive force through embedding in a steel pot
3. Flat design
4. Versatile use

Use thes versatile hooks to hold everything from plants to tools. The possible uses are endless. Many different purposes - Use in your home, kitchen, workplace, office, garage, shed, gym, lockers and many more others. This hook is also a great travelling accessory. Hang almost everyghing from any magnetic surface without having to drill into your home fixtures. No mounting hardware required. Small but strong magnetized hooks that can be used in any environment. Multiple use - direct pulling strength high grade neodymium hooks for organization, mounting, decorating and storage. Simple to put together and even easier to use. Put them up anywhere for permanent or temporary using. What is more, you can take them with you when you travel for easy storage and hanging solutions.

Neodymium magnets work great on a tool box, steel shelf, metal filing -- Cabinet, metal workbench, magnetic white board, Auto, RV, boats, steel framed homes, mobile homes, sheet metal. Use them for organizing cables, wire, lights, tools, utensils, keys, lockers etc.

As a professional producer of magnetic hook, we sincerely welcome you to contact us for OEM production and look forward to building a win-win cooperation between us based on a long term.