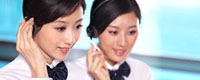 Name: Maggie
Tel: 15155160607
Mobile: +86 13788948880
E-mail: info@yearmag.com
Add: High-tech Development Zone, Hefei, Anhui
Skype: gloresource
WeChat: +86 15155160607
whatsapp: +86 13788948880
QQ: 84440335@qq.com




Product name : OEM Magnetic Notebook

Size :

Startup Power :

Working Model :

Capacity :

Feature :

Material :

Color :

Model :

Brand :

Applications :
Details:
Magnetic Notebook

1. Our this magnetic notebook looks like creative and clever notebook design that seeks to succeed and replace the common office binder.
2.Magnetic covers allow you to keep and read the pages easily. No matter you are at home or in office, you can always find a good place to put it well on an ironic object.
3. Portable size enables you to carry it with you conveniently, so that you can read it at any time and any place, which gives you much flexiblity to read it and save you from your routin office work to some extent.
4. With its convenience and portability, it has been widely recognized as a good propaganda material of an event, activity or a company's brand awareness.
5. Cheap production cost makes it an ideal promotional gift a a project with tight budget.

As a professional manufacturer of Magnetic notebook, we sincerely welcome you to contact us for an OEM production and look forward to building a win-win cooperation based on a long term.