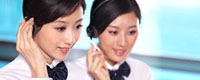 Name: Maggie
Tel: 15155160607
Mobile: +86 13788948880
E-mail: info@yearmag.com
Add: High-tech Development Zone, Hefei, Anhui
Skype: gloresource
WeChat: +86 15155160607
whatsapp: +86 13788948880
QQ: 84440335@qq.com




Product name : OEM Aluminium Foil Fridge Magnet

Size :

Startup Power :

Working Model :

Capacity :

Feature :

Material :

Color :

Model :

Brand :

Applications :
Details:
Aluminium foil f
ridge magnet
Fridge Magnets are a cost-effective way to attract new and existing customers.
Our fridge magnets feature a variety of useful information that your customers and potential clients will be proud of displaying on their fridge door. With beautiful and interesting background photos and attractive layouts and designs, fridge magnets are keeping your advertising information in front of your customers smartly and easily.
Your Photos, Logos, Business Cards, Calendars, Recipes, Wedding Favors can be turned into a fridge magnet. We are able to print almost anything on our fridge magnet. You can send your image in a form of Jpeg, EPS, PSD, PDF or AI by email attachment.
Currently, we have thermometer fridge magnets, photo fridge magnets, advertising fridge magnets, cartoon fridge magnets, Calendar fridge magnets, Business card magnet, magnets for cars and hundreds of other series.

As a professional manufacturer of Aluminium foil fridge magnet, we sincerely welcome you to contact us for OEM production and look forward to building a win-win cooperation between us based on a long term.