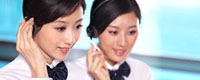 Name: Maggie
Tel: 15155160607
Mobile: +86 13788948880
E-mail: info@yearmag.com
Add: High-tech Development Zone, Hefei, Anhui
Skype: gloresource
WeChat: +86 15155160607
whatsapp: +86 13788948880
QQ: 84440335@qq.com




Product name : OEM Soft PVC Fridge Magnet

Size :

Startup Power :

Working Model :

Capacity :

Feature :

Material :

Color :

Model :

Brand :

Applications :
Details:
Soft PVC fridge Magnet
1. Eco-friendly 2. meaningful souvenirs 3. customized logo 4. promotional gift,advertising 5. good quality,low price,prompt delivery
Material: PVC soft rubber, circular magnetic rubber (rubber magnet advantages: 1. The surface over vanish, smooth and clean, absolutely will not scratch and stain the surface of refrigerators; 2. A little soft, wrestling is not bad, suitable for children to play)
Description:
1. Fridge magnet on the back with a piece of rubber magnet, can attract any iron or magnetic surface, such as refrigerators. air conditioners, office file cabinet, magnetic whiteboards.
2. Decorative role, but also can be used as early childhood education or folder, which you can also intermediate photos to add fun to life.
3. There are more excitements waiting for you to create

As a professional manufacturer of Soft PVC fridge magnet, we sincerely welcome you to contact us for OEM production and look forward to building a win-win cooperation with you based on a long term.