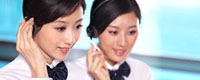 Name: Maggie
Tel: 15155160607
Mobile: +86 13788948880
E-mail: info@yearmag.com
Add: High-tech Development Zone, Hefei, Anhui
Skype: gloresource
WeChat: +86 15155160607
whatsapp: +86 13788948880
QQ: 84440335@qq.com




Product name : OEM Magnetic Printing Papers

Material :

Size :

Color :

Feature :

Working Model :

Working Temperature :

Style :

Brand :

Application :
Details:
Magnetic Printing Papers

Magnetic printing paper creates personalized magnets out of any images or text you want. It works just like ordinary printing paper, except that it is thicker and backed with magnetic material that makes it stick to any metallic surface and magnetically receptive surfaces, such as fridge and iron machinery. It's flat and flexible, so it can be easily cut into the shape you want with a knife or scissors without damaging the magnetic quality.

It is widely made and used to Photos, Business cards, labels, Craft making, Greeting cards, Puzzle making, Advertising brochures, Fridge magnets, Posters, etc.
1)Finishing:white gloss/ white matt
2)Width* length: A3(297X420mm), A4(210X297mm), or roll size customers specified
Thickness: 0.3mm
3)Compatible: all inkjet printers, Epson ®, HP ® or Lexmark etc.

As a professional manufacturer of magnetic printing paper, we sincerely welcome you to contact us for OEM production and look forward to building a win-win cooperation between us based on a long term.