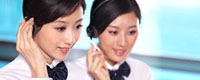 Name: Maggie
Tel: 15155160607
Mobile: +86 13788948880
E-mail: info@yearmag.com
Add: High-tech Development Zone, Hefei, Anhui
Skype: gloresource
WeChat: +86 15155160607
whatsapp: +86 13788948880
QQ: 84440335@qq.com




Product name : OEM Thermometer Fridge Magnets

Size :

Startup Power :

Working Model :

Capacity :

Feature :

Material :

Color :

Model :

Brand :

Applications :
Details:
Thermometer Fridge Magnet
With thermometer function, it adverts the eye and enhances the promotion message. Ideal for advertising seasonal products (refresher, beer, ice-cream), and services industries (traveling, heater and cooler technology, etc).
The thermometer could be placed onto the given place on the magnet as a spatial form, or it can be inserted into the resin coat. The creative graphic could commit to the temperature's importance. Imaginative gift, and practical personal article in one item. Efficient for promoting products and company brand information.

As a professional manufacturer of thermometer fridge magnet, we sincerely welcome you to contact us for OEM production and look forward to building a win-win cooperation between us based on a long term.