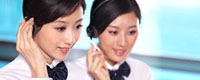 Name: Maggie
Tel: +86-21-31339968
Mobile: +86 13788948880
E-mail: info@yearmag.com
Add: No.2751 Husong Highway Sijing Songjiang Shanghai China
Skype: gloresource
WeChat: +86 13788948880
whatsapp: +86 13788948880



| | |
| --- | --- |
| | Product name : Magnetic Phone Holders |
Details:
Magnetic phone holder
Use contemporary storage solutions like the Magnetic Cell Phone Holder to keep your cell phone in place. These cell phone accessories include high power rare earth magnets and docking disks. The cell phone holders can accommodate any kind of phones. Compact in size and simple in design, these special cell phone accessories occupy a fraction of storage space. They can be installed with ease on car dashboards. Use them as travel accessories to hold cell phones or also fix them near your garage to store the garage door openers.

As a professional manufacturer of magnetic phone holder, we sincerely welcome you to contact us for OEM production and look forward to building a win-win cooperation between us based on a long term.