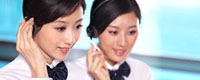 Name: Maggie
Tel: 15155160607
Mobile: +86 13788948880
E-mail: info@yearmag.com
Add: High-tech Development Zone, Hefei, Anhui
Skype: gloresource
WeChat: +86 15155160607
whatsapp: +86 13788948880
QQ: 84440335@qq.com




Product name : Sewed in Magnets

Size :

Startup Power :

Working Model :

Capacity :

Feature :

Material :

Color :

Model :

Brand :

Applications :
Details:
Sewed in Magnets

Material: NdFeB magnet
Coating: Zinc coating, Nickel Coating, NiCuNi coating, Gold and Silver coating, Epoxy sealing,
Phosphating and others
Features:
1). High coercive force, strong magnetic power;
2). The maximum operation up to 220 degree centigrade;
3). Products manufactured according to ISO9001 quality system and we have certificate SGS;
4). superior quality and short lead time;
5). Easy to machine, compared to AlNiCo and SmCo magnets;
6). With high resistance to demagnetization;
7). The super-high neodymium magnet has a long lifetime with the following specifications--PCT: 120°, humidity 100%, vapor pressure 2 bar, average low weight loss<3mg/cm2.
Application:
1). Electronics – Sensors, hard disk drives, sophisticated switches, electro-mechanical devices etc.;
2). Auto Industry – DC motors (hybrid and electric), small high-performance motors, power steering;
3). Medical – MRI equipment and scanners;
4). Clean Tech Energy – Water flow enhancement, wind turbines;
5). Magnetic Separators – Used for recycling, food and liquids QC, waste removal;
6). Magnetic Bearing – Used for highly sensitive and delicate procedures in various heavy industries.

As a professional manufacturer of sewed in magnets, we sincerely welcome you to contact us for OEM production and look forward to building a win-win cooperation between us based on a long term.