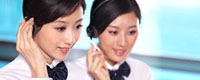 Name: Maggie
Tel: 15155160607
Mobile: +86 13788948880
E-mail: info@yearmag.com
Add: High-tech Development Zone, Hefei, Anhui
Skype: gloresource
WeChat: +86 15155160607
whatsapp: +86 13788948880
QQ: 84440335@qq.com




Product name : Magnetic Tool Bars

Size :

Startup Power :

Working Model :

Capacity :

Feature :

Material :

Color :

Model :

Brand :

Applications :
Details:
Magnetic tool bar/magnetic tool holder
It is the most efficient way for you to keep often-used tools close at hand and easy to reach.
For example:
1. Hold heavy tools. (i.e. hammer, mallet, wrench etc.)
2. Hang irregular-shaped tools easily. (i.e. tubes, hoses, pistol etc.)
3. Great for holding shovels, brooms, cords and rakes.

With our magnetic tool bar, you can organize hammers, wrenches, screwdrivers, knives, cooking tools and other such similar items effectively.
They are perfect for using in garages, workshops, trucks, vans and kitchens. All of them have two mounting holes, which enable you to install them on walls easily.

Besides the 8"/ 12"/ 18"/ 24" and 30" magnetic tool racks, we are also supplying a wide range of magnetic tools and magnetic assemblies according to our customers' OEM requirements. Please email us (info@yearmag.com) or call us at +86 13788948880 if you need to know more.

As a professoinal manufacturer of magnetic tool holder, we sincerely welcome you to contact us for OEM production and look forward to building a win-win cooperation with you based on a long term.