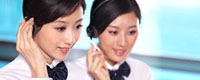 Name: Maggie
Tel: +86-21-31339968
Mobile: +86 13788948880
E-mail: info@yearmag.com
Add: No.2751 Husong Highway Sijing Songjiang Shanghai China
Skype: gloresource
WeChat: +86 13788948880
whatsapp: +86 13788948880



| | |
| --- | --- |
| | Product name : Rubber magnets |
Details:

Rubber Magnets is a magnet compounded by magnetic powder and high polymer materials through the special craft . It is superior to the sintered magnet in the aspects of magnet shaping , size precision , flexibility etc . It may make the handed , circular , various geometric figures , sheet , coiled material according to the consumer's requirements . Its surface may implement UV oil coating , spray lacquer , printing , lamination , double-faced adhesive tape , PVC processing and so forth .

The products are widely usedfor the small-size precise motor , generator in the fields
of the driv
ing
equipment
,
loud-speaker , earphone , microphone , sound pick-up etc in aspects of the acoustic facilities ; relay , switch , sensor , instrument and meter and so no in aspects of the communication installation etc . The suction magnet is mainly used for the advertisement propaganda , electric refrigerator door sealing strip , toy and so forth . The correcting magnet is used in TV image tube , magnetic coupler , electronic lock etc.

As a professional manufacturer of rubber magnets, we sincerely welcome you to contact us for OEM production, and look forward to building a win-win cooperation with you based on a long term.